SCHTICK A POLE IN IT: ROLLING STONES EDITION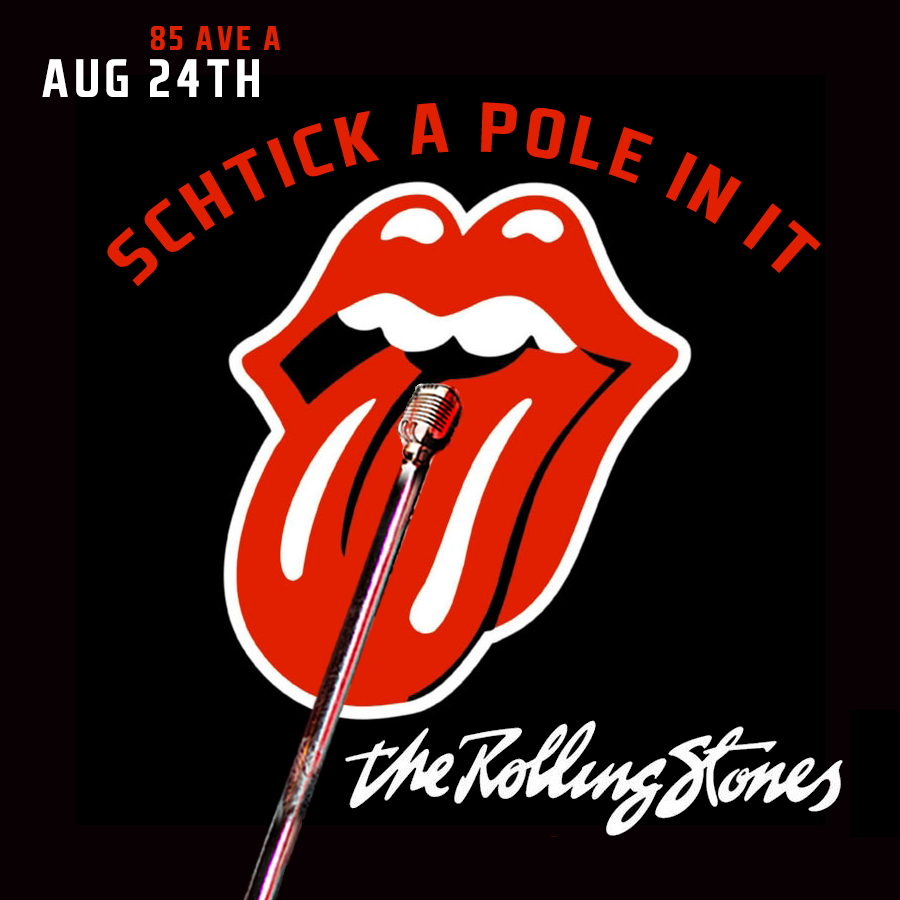 From comedians Dan Goodman and JoAnna Ross comes Schtick A Pole In It, a night of comedy and pole dancing. Schtick starts with a comic and ends with a pole dancer. 5 comics and 5 dancers. Comics tell jokes. Pole dancers pole dance. They're not strippers, it's not burlesque. It's aerial dance with a side of crazy gymnastics and death defying tricks that make your jaw drop.
Every month we have a musical theme and this month it's The Rolling Stones. "You Can't Always Get What You Want" except for now. "Satisfaction" guaranteed. "Wild Horses" wouldn't keep you from this show. If you don't see shows like this why are you even paying these crazy rents?
SCHTICK A POLE IN IT: ROLLING STONES EDITION
Sat Aug 24th
85 Ave A NYC
8pm (doors open at 7:30)
Tix- https:https://www.eventbrite.com/e/schtick-a-pole-in-it-tickets-61199921613
$20 online
$25 cash at the door
$30 VIP
Subways
2nd ave stop on the F.
Walkable from the 6 (Astor Place) and
R (8th St - NYU) train stations.
Saturday Night Cast
Comics
Dan Goodman (Skinja, Fusion Network)
JoAnna Ross (creator of Schtick)
Special Guests TBA
Dancers
Jenny Jaekle(USPDF)
Emily Sanderson(USPDF)
Crissy Levine (NYPD)
Sonali Sen Sharma(B+P)
The Pole Twins(Foxy Fitness)
Lineups subject to changes
Saturday, 24 August, 2019
Contact:
Dan Goodman
Phone: 2127771157
Website:
Click to Visit
Cost:
20-30
Save this Event:
iCalendar
Google Calendar
Yahoo! Calendar
Windows Live Calendar
Share this Event:
Email to a Friend
More...
Categories:
Comments powered by Disqus